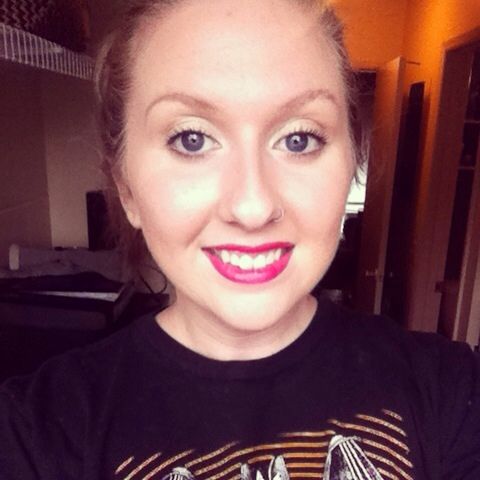 1.) Loving some Rimmel Show off lip lacquer in Apocalyptic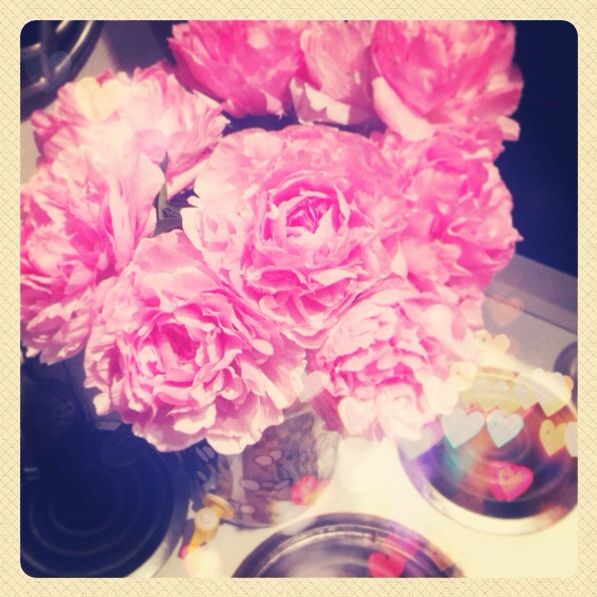 2. ) Boyfriend brought me home flowers from his restaurant!! I love surprise flowers and I loooove peonies.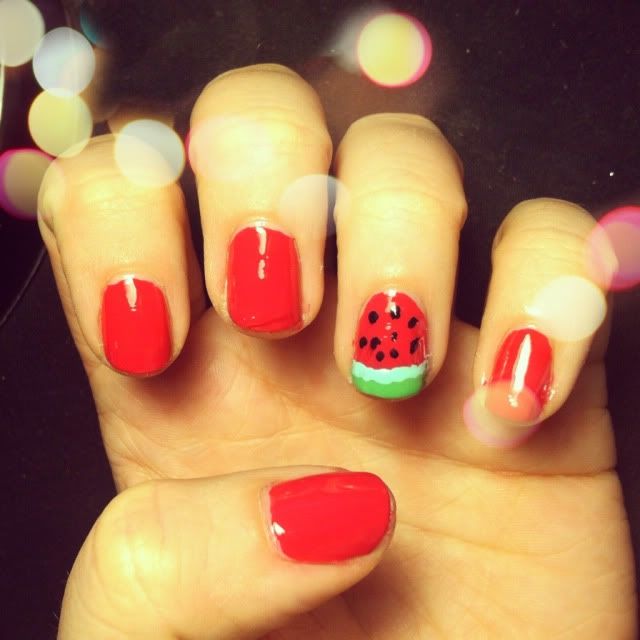 3. I think everytime I paint Essie "Watermelon" onto my nails I have the urge to paint actual watermelons on my nails as well. Since it's finally (mostly) summer I went right ahead!
4. I got my Sephora Sun Favorites kit in the mail last week!! I wish I had noticed before I purchased this that most of the samples were of sunscreen. I mean, makes sense, right?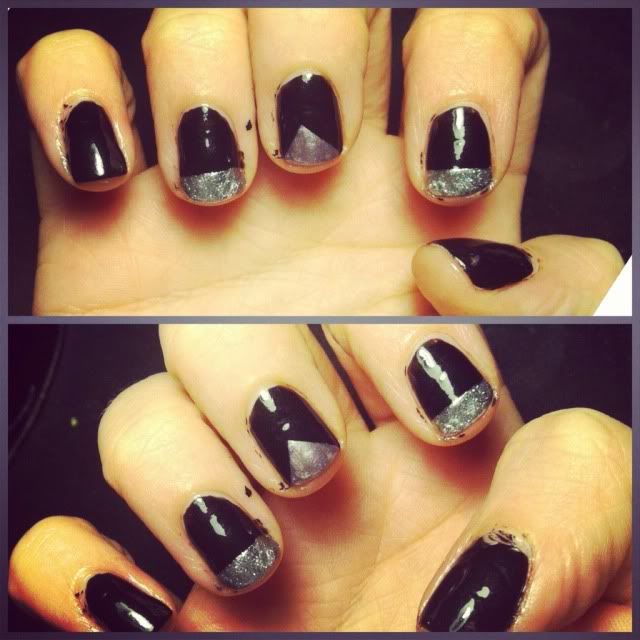 5. I call these my clubbing nails. Inspired by
Leighannsays
.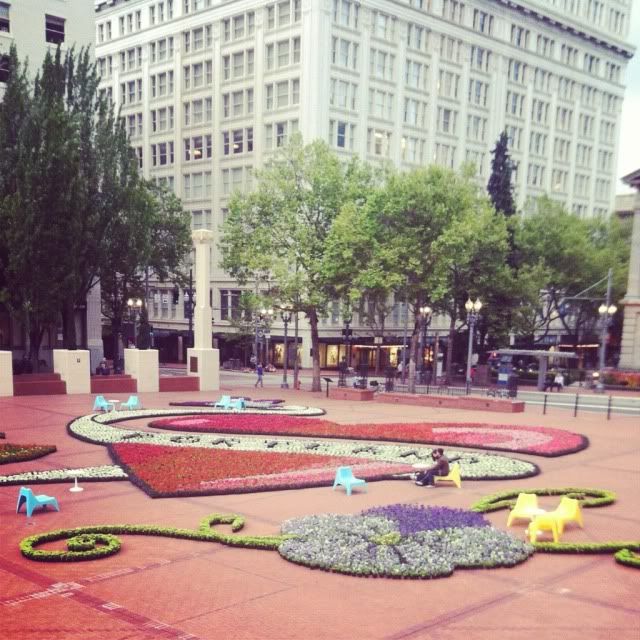 6. Walking from my neighborhood to downtown, and across Burnside to Ground Kontrol for $5 free play night. This was a long walk but I enjoyed seeing some cool graffiti (and street drinking) on the way there!
7.) <3 Zach!!
8.) <3 Sara!!